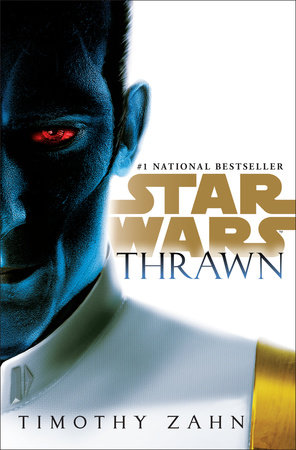 In this definitive novel, readers will follow Thrawn's rise to power—uncovering the events that created one of the most iconic villains in Star Wars history. — via Penguin Random House
He's back! Not only will Grand Admiral Thrawn grace our television screens with his continual appearance in Star Wars Rebels, but he's making his grand comeback to the literary-verse of where it all began. Once again, penned by his creator, Timothy Zahn revives our -fan-favorite Azul foe and comes full circle with this amazing character.
To read the full synopsis of "Thrawn," click the source link below for full article.
Source: Thrawn (Star Wars) by Timothy Zahn | PenguinRandomHouse.com